What is Blade-free LASIK?
During this popular refractive procedure, the cornea of your eye is reshaped so light entering your eyes can land more directly on your retina (the back of your eye). We use the iDesign Refractive Studio technology. Learn more at Inland Eye LASIK.

There are two steps of LASIK:
1. Creation of a corneal flap to allow access to your underlying corneal tissue. This is performed using the IntraLase femtosecond laser to create a precise, smooth flap in the safest manner possible.
2. Corneal reshaping guided by iDesign Refractive Studio. Only a miniscule amount of corneal tissue is gently removed to create the ideal shape for your unique eyes. The process is based on a 3D Wavefront map that has been created of your eyes. Vision results using this technology are often superior to traditional methods of LASIK.
Dr. Blanton, has invested in these advanced LASIK technologies (IntraLase and iDesign refractive studio) because he is committed to providing the very best vision results possible for his patients. Blade-free technology makes LASIK safer, more precise and more consistent while allowing our LASIK surgeons a wider range of refractive errors. In fact, over 98% of Dr. Blanton's nearsighted patients achieve 20/20 vision or better.

Ready to learn more about LASIK?
Our ultimate goal is to help patients achieve their very best vision possible – and we do! Many of our LASIK patients have even better than 20/20 vision after surgery!

If you are looking for experienced LASIK surgeons, with proven track record in blade-free, custom LASIK technology, contact us today!
What Happens During your FREE LASIK Consultation?
You will meet with our team for an eye exam. Expect to spend approximately 1 hour for the consultation. We will review any eye health and medical conditions you have, as well as make note of allergies or medications you are taking. We'll also discuss your ocular health and status, including your vision correction history.
During the consultation we will answer all of your questions and concerns about LASIK. We can also discuss LASIK financing options to make this potentially life-changing procedure affordable.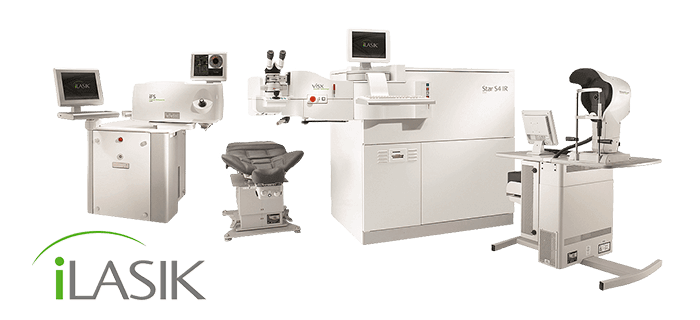 Affording LASIK
LASIK financing with deferred 0% interest financing for up to 24 months is available through CareCredit®. If you qualify, this program allows you to have your LASIK procedure now and pay for the balance with low monthly payments. Longer term low-interest financing options are also available.
LASIK is also approved for Flexible Spending Account (FSA) plans (and other similar plans) that allow you to allocate a portion of your pre-tax income for medical procedures not covered by insurance. This is a great way to save on the overall cost of your procedure.
Call (909) 937-9230 to learn more about LASIK financing and using FSAs for LASIK.
Contact Us For a Free Evaluation
At Pacific Eye Institute, we believe in presenting you with all the information you need to make an informed decision. Our dedicated eye doctors and LASIK consulting team will involve you in the process and spend time ensuring you have every opportunity to ask questions. If you're interested in laser vision correction, the first step is an initial examination to determine if you are a good candidate for LASIK. We offer a complimentary evaluation of your eyes and computerized mapping of your cornea. We look forward to talking with you about how we can help you improve your vision.

LASIK Eye Surgery Doctors